Self adhesive high strength yellow color tape ready for use suitable for short and long lasting delineation.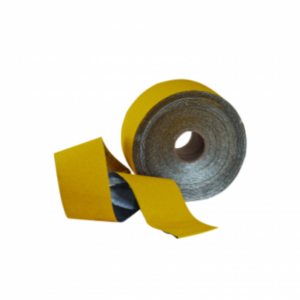 Made of elastomeric flexible material  120mm wide and is suitable both for permanent demarcation (axial line, boundary line, parking spaces etc.) and for longer or shorter use (temporary demarcation, detours, construction site use etc.)
It is reflective and non-slip with integrated glass reflective beads and non-slip agreegates.
It has a long life, resistance to wear, chemicals, air pollution and weather conditions.
It is easy to apply using a pressure roler on dry and clean road.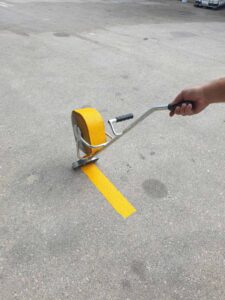 For preparing the scope it is recomended to use a primer before apply.
Available in package consisting of a 100 mtr long roll and a 7kg primer.