Parklio product is a unique control parking system which controls and protects your parking area and allows sharing between the users. Using Parklio you can easily control and share this parking space with your family and your visitors through an application which can be downloaded at your mobile phone. Once you install PARKLIO at your place we can guarantee to you that your place always stays safe.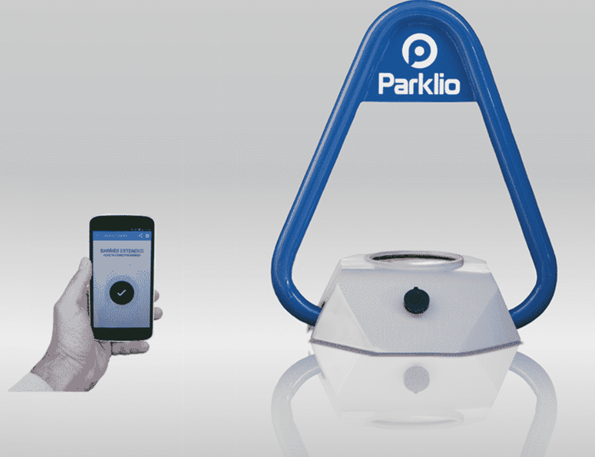 Description of the product
The shell of the PARKLIO system consists from stainless steel 2mm which allows to take pressure 6tns max with only 14kg of weight. It's clever design protects it from vandalisms and damages.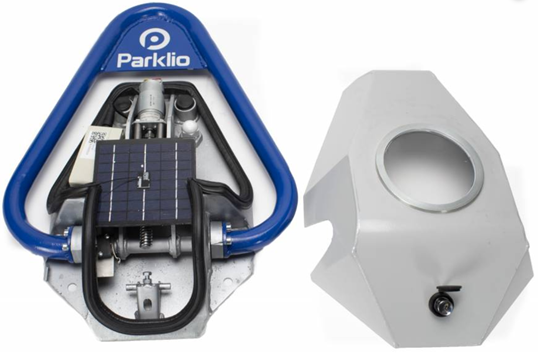 AUTOMATIC MOVEMENTS (ON – OFF)
The sensors of the PARKLIO'S bar locates the departure of the vehicle and allows the bar to close and lock with security.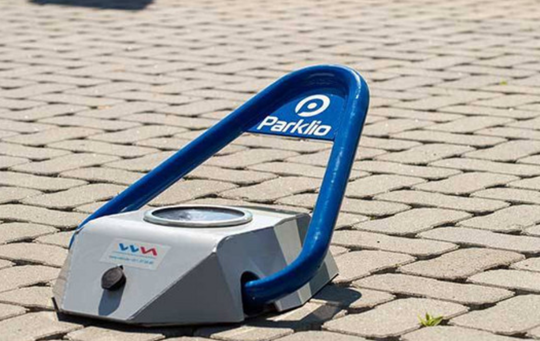 Resistance to weather conditions
All parts of the system are designed and manufactures to withstand external environmental conditions such as rain, snow, etc. and temperatures from -200 C to 600 C
Two ways of charging
The system has a rechargeable lithium battery that can last up to 6 months. There is also the option of continuous power supply 90V-250V A/C.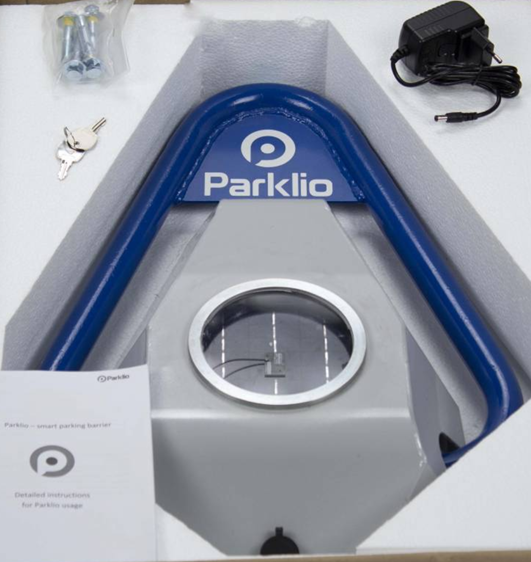 Photovoltaic panel
The system is equipped with photovoltaic panel for extra autonomy.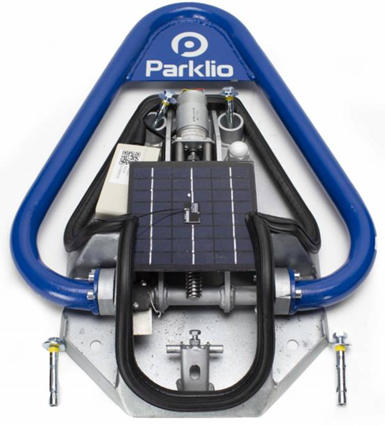 Working progress (Operation methods)
First you charge Parklio system and then you install it in a steady place according to the instruction leaflet which is given to you. Consequently, you can download the application at your mobile phone easily in just two minutes. Your control Parking Bar is ready to be used.