The linear marking system consists of independent very thin aluminium sheets to which a microprism reflective film is attached.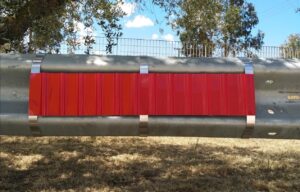 The surface is regularly curved, delivering excellent brightness even at very large angles of incidence of light.
They offer high visibility both day and night, in all weather conditions (rain, snow, fog) and are available in red, white and yellow.